Extramate, Multi-purpose articulated electric carriers designer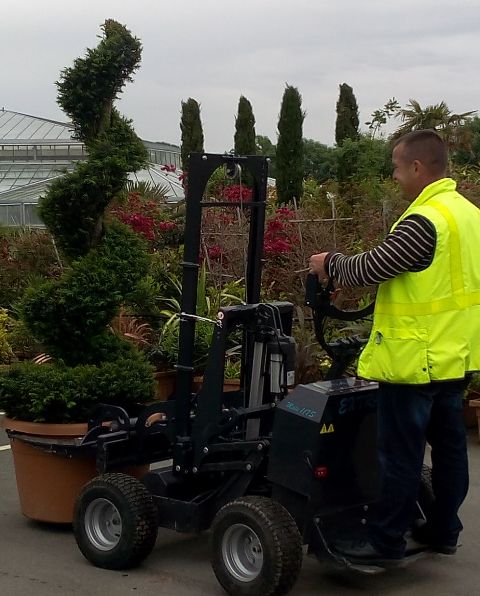 Extramate is a new company who design and produce multi-purpose articulated electric carrier for transportation, lifting and cleaning.
Many applications in cramped areas or in confined areas are still carried out manually. Some of these lifting / handling operations result in the workforce being at risk of enduring a manual handing injury.
Extramate electric machines are designed to handle goods or materials in confined areas where, until today the work had to be completed manually.
Electrique attachments working on Extramate machines are designed to avoid painfull at work. More than 30 attachments are available in different kind of use. All have been designed with users. Attachment design is adjust according to your job in order to get good performance and a long economic life.
All Extramate machines and attachments are 100% electric, avoiding gas emissions and producing very little noise.
The Extramate can, of course, also work in open areas to handle or transport up to 1/3 of tone.